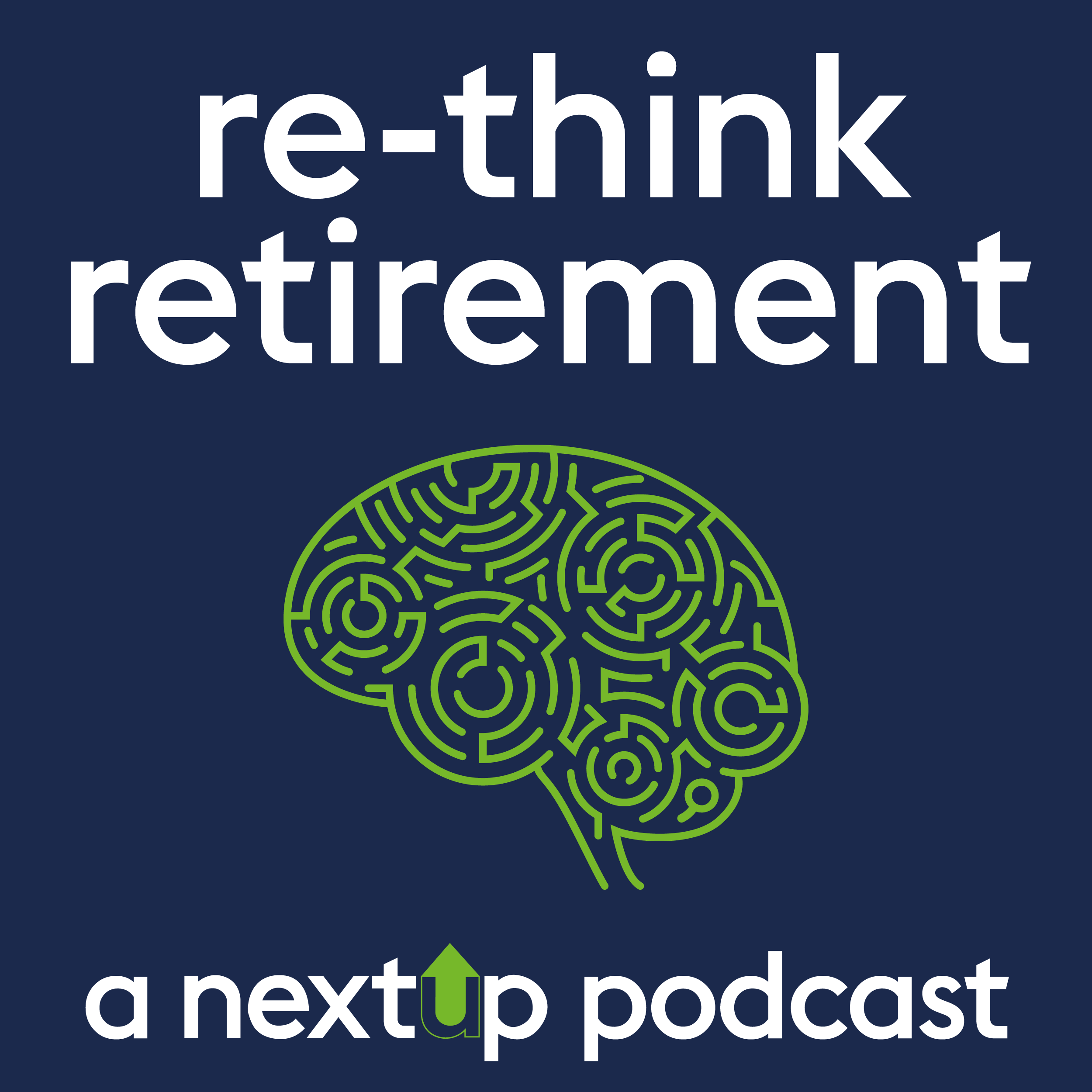 Re-think Retirement is an inspirational podcast for anyone in 'unretirement'. If you are thinking about retiring, recently retired – or wanting to change direction later in your retirement, this is for you. On each podcast a guest shares their insights about this stage of life – honestly talking about some of the challenges but also giving you a vast range of ideas as to what you can do. Maybe taking your business skills to help charities tackle big issues; starting an art gallery; growing flowers for the wholesales market; a Michelin-starred chef starting an upmarket food wagon; mentoring younger generations or starting a business. Some people want to play with their grandchildren, play golf or turn their garden into a haven. This podcast is for those who feel that may not be enough and have an unsettling feeling that they want more after working full time. On Re-think Retirement, you will meet others like you. The hosts are Victoria Tomlinson, chief executive of Next-Up, and Trevor Hatton, Career Counsellor. They take you on a journey with their guests, sharing their own experiences and insights in the process. The Re-think Retirement podcast will help listeners have a positive view of life beyond your current career. You will be inspired by some of the amazing ideas that are possible – and have ideas about how to do them for yourself. And hopefully the tips you hear will help you avoid some of the pitfalls others have made!
Episodes
Monday Oct 10, 2022
Monday Oct 10, 2022
A series of bereavements inspired Amanda Wheal to become a celebrant after 30 years of teaching
After a long teaching career, Amanda Wheal took what her friends called a 'brave' step and trained as a celebrant. She had to learn about the business side too, which was challenging. But she has never enjoyed life so much. If you are looking for ideas after retirement, Amanda could inspire you too.
The former secondary school teacher, from Leigh-on-Sea, Essex, says: 'I was getting a bit disen­chanted with teaching and was thinking about retiring when my brother died unexpectedly.
'I was very involved in the funeral and we had an incredible celebrant. I just thought that was something l'll really like to do.'
After completing her training while continuing to work as a teacher, Amanda estab­lished her business in 2020 and has now won awards for her work.
'I didn't plan to retire as early as I did but, once I had completed my training, I was so keen to get started that I just went for it,' she says.
'I've had the most wonderful two years, it's just been incredible.'