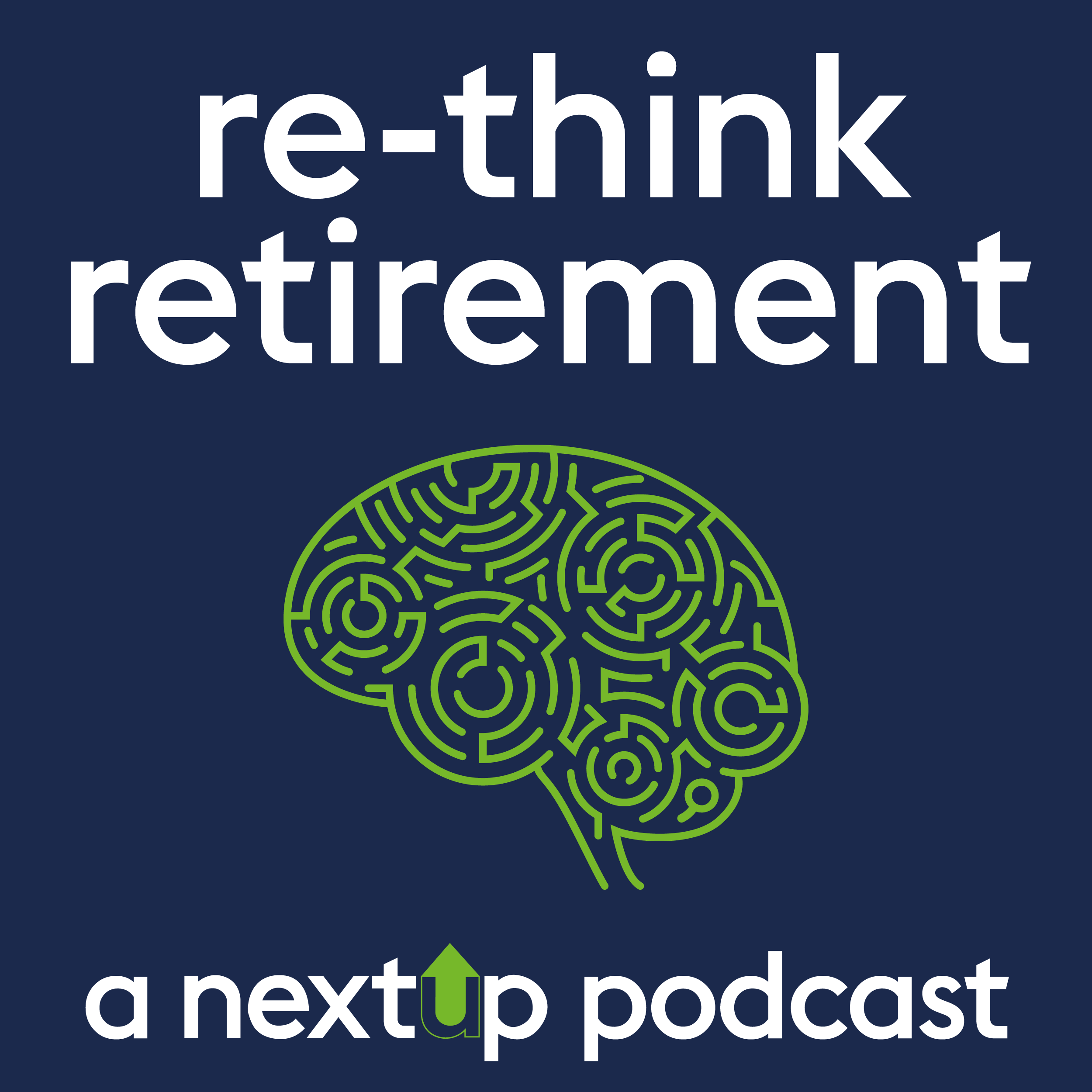 Re-think Retirement is an inspirational podcast for anyone in 'unretirement'. If you are thinking about retiring, recently retired – or wanting to change direction later in your retirement, this is for you. On each podcast a guest shares their insights about this stage of life – honestly talking about some of the challenges but also giving you a vast range of ideas as to what you can do. Maybe taking your business skills to help charities tackle big issues; starting an art gallery; growing flowers for the wholesales market; a Michelin-starred chef starting an upmarket food wagon; mentoring younger generations or starting a business. Some people want to play with their grandchildren, play golf or turn their garden into a haven. This podcast is for those who feel that may not be enough and have an unsettling feeling that they want more after working full time. On Re-think Retirement, you will meet others like you. The hosts are Victoria Tomlinson, chief executive of Next-Up, and Trevor Hatton, Career Counsellor. They take you on a journey with their guests, sharing their own experiences and insights in the process. The Re-think Retirement podcast will help listeners have a positive view of life beyond your current career. You will be inspired by some of the amazing ideas that are possible – and have ideas about how to do them for yourself. And hopefully the tips you hear will help you avoid some of the pitfalls others have made!
Episodes
Thursday Feb 16, 2023
Thursday Feb 16, 2023
When Eleanor Mills left the Sunday Times she'd worked for for 23 years, she felt like she'd been pushed off a roof. Who was she without the big job that had given her a cloak of power? It was only when someone said "Change is difficult, but you'll be alright" that she started to relax.  She says, "It's like the tide going out, sometimes there will be a big wave which knocks you over but the general direction will be better." This gave her permission to find it tough. To endure. It was such a relief. After a lot of thinking and talking she decided to be the change she wanted to see in the world. Noon was born out of her desire to help women find a new path through midlife and beyond, to change the narrative. 
Midlife is when those dreams we had when we were young – but put aside to earn a living or raise a family – can finally be revisited. It's never too late to be what you wanted to be.
Eleanor Mills is an award-winning editor, writer and broadcaster. She worked for The Sunday Times for 23 years as Editorial Director, Editor of The Sunday Times Magazine, and as a columnist and interviewer (interrogating everyone from Mikhail Gorbachev to Sheryl Sandberg and Theresa May). As Chair of Women in Journalism (2014 – 2021) she argued that the media must be a true mirror, not a distorting lens, which is what happens if decision makers are not diverse. She is a trustee of the Society of Editors, a board member of Reporters Sans Frontiers and her publications include Cupcakes and Kalashnikovs: 100 Years of the Best Journalism by Women, published by Hachette. She is working on her first novel and lives in London with her husband and two teenage daughters.