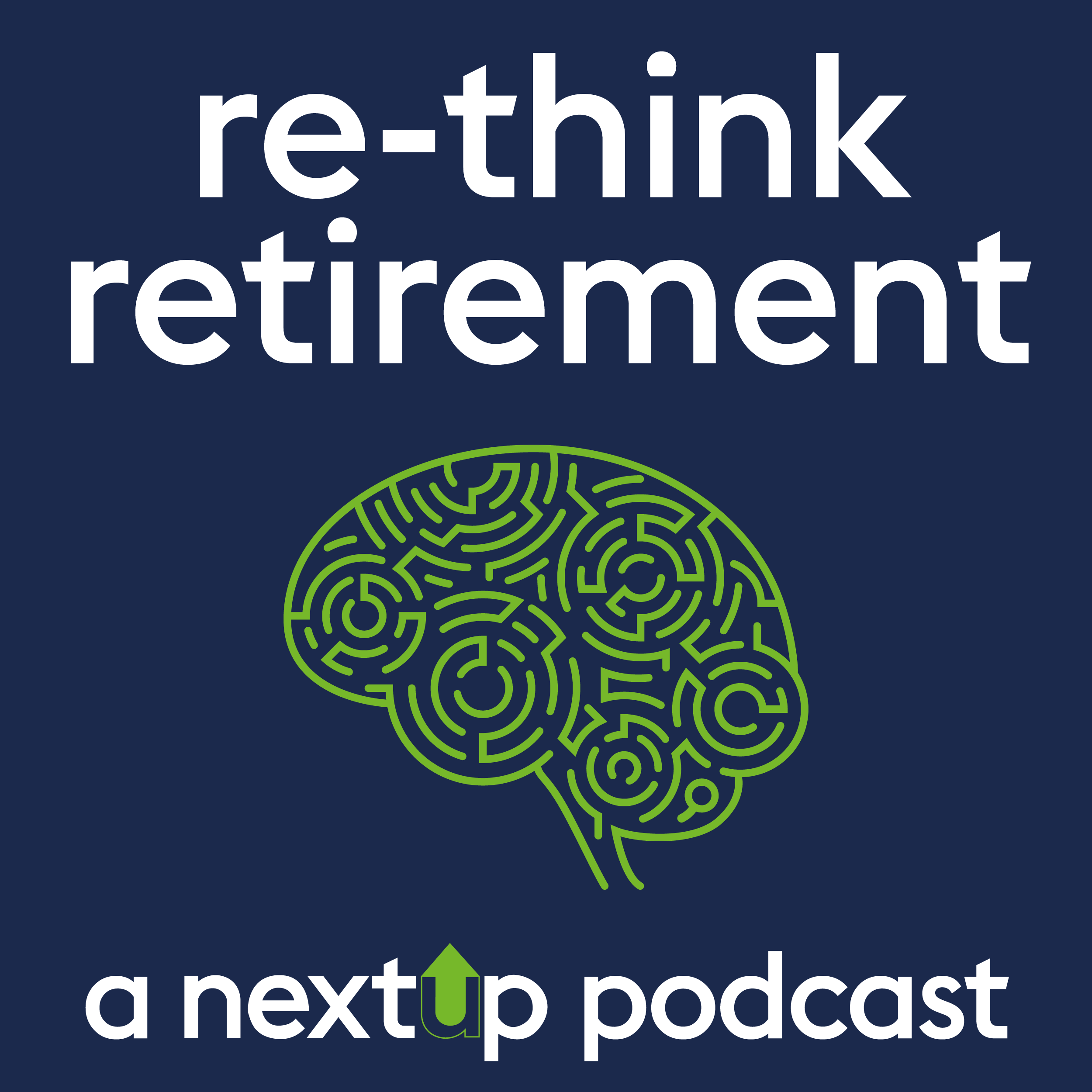 Re-think Retirement is an inspirational podcast for anyone in 'unretirement'. If you are thinking about retiring, recently retired – or wanting to change direction later in your retirement, this is for you. On each podcast a guest shares their insights about this stage of life – honestly talking about some of the challenges but also giving you a vast range of ideas as to what you can do. Maybe taking your business skills to help charities tackle big issues; starting an art gallery; growing flowers for the wholesales market; a Michelin-starred chef starting an upmarket food wagon; mentoring younger generations or starting a business. Some people want to play with their grandchildren, play golf or turn their garden into a haven. This podcast is for those who feel that may not be enough and have an unsettling feeling that they want more after working full time. On Re-think Retirement, you will meet others like you. The hosts are Victoria Tomlinson, chief executive of Next-Up, and Trevor Hatton, Career Counsellor. They take you on a journey with their guests, sharing their own experiences and insights in the process. The Re-think Retirement podcast will help listeners have a positive view of life beyond your current career. You will be inspired by some of the amazing ideas that are possible – and have ideas about how to do them for yourself. And hopefully the tips you hear will help you avoid some of the pitfalls others have made!
Episodes
Tuesday Jul 18, 2023
Tuesday Jul 18, 2023
In this episode, Victoria and Trevor are joined by Elton Mouna; former hospitality MD who has run three pubs; has been Head of Retail Marketing and Head of PR and Corporate Communications at Fuller's and the MD of London Pub Co Remarkable Pubs.
Metaphorically speaking, Elton has walked the hospitality industry walk and this has given him the knowledge and experience to talk the hospitality industry talk. He now has what he calls a wobby for a living (that's a work and hobby combo)! Elton talks about, writes about, broadcasts about and podcasts about the hospitality sector.
In this episode of the Rethink Retirement podcast, Elton explains how you can benefit from your years of hard work in 'unretirement', by getting out there and using your contacts. He redefines the perspective that most people have on how to network. 
"Work hard to get yourself noticed by people because they will then promote you" he says. He also shares his thoughts on striving for happiness.