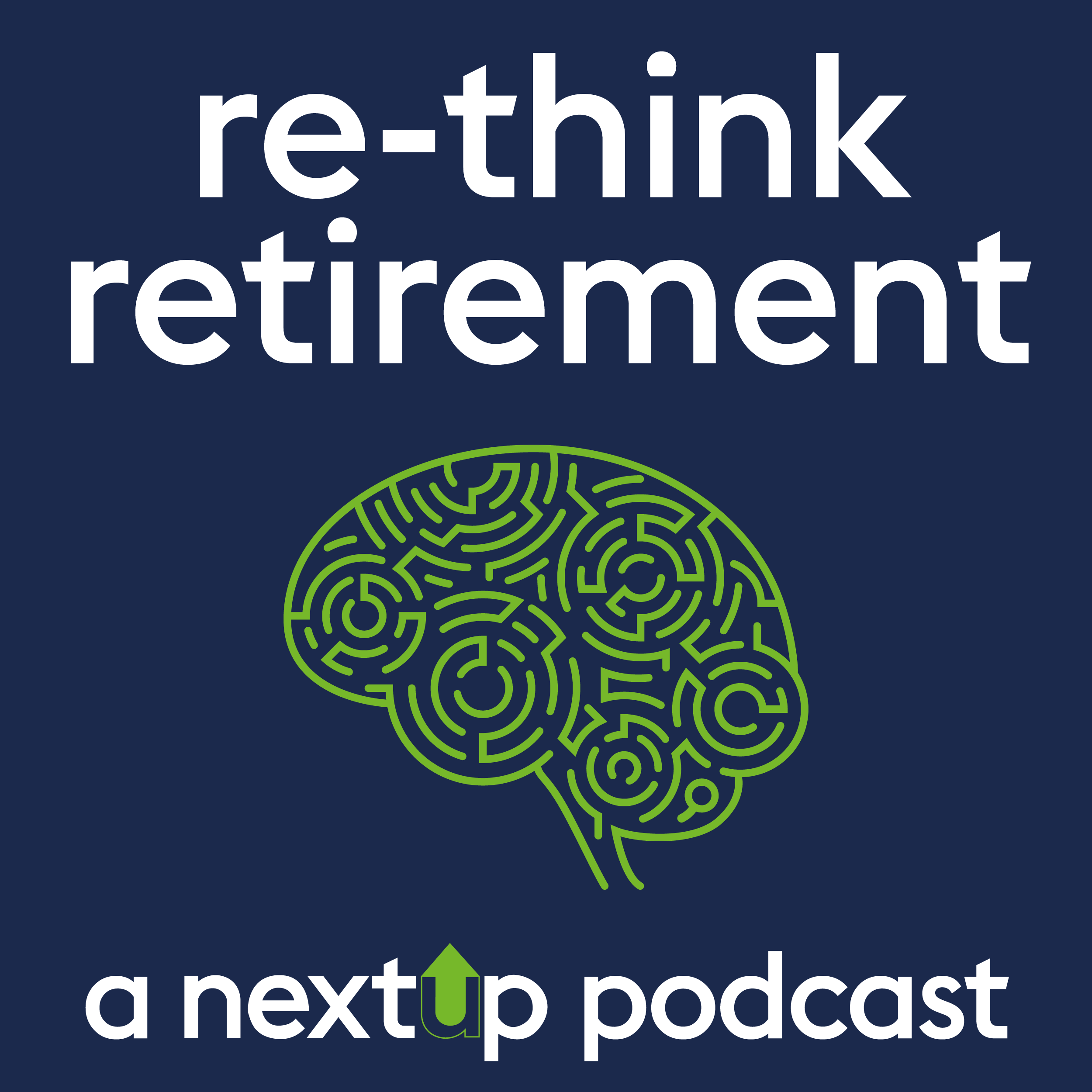 Re-think Retirement is an inspirational podcast for anyone in 'unretirement'. If you are thinking about retiring, recently retired – or wanting to change direction later in your retirement, this is for you. On each podcast a guest shares their insights about this stage of life – honestly talking about some of the challenges but also giving you a vast range of ideas as to what you can do. Maybe taking your business skills to help charities tackle big issues; starting an art gallery; growing flowers for the wholesales market; a Michelin-starred chef starting an upmarket food wagon; mentoring younger generations or starting a business. Some people want to play with their grandchildren, play golf or turn their garden into a haven. This podcast is for those who feel that may not be enough and have an unsettling feeling that they want more after working full time. On Re-think Retirement, you will meet others like you. The hosts are Victoria Tomlinson, chief executive of Next-Up, and Trevor Hatton, Career Counsellor. They take you on a journey with their guests, sharing their own experiences and insights in the process. The Re-think Retirement podcast will help listeners have a positive view of life beyond your current career. You will be inspired by some of the amazing ideas that are possible – and have ideas about how to do them for yourself. And hopefully the tips you hear will help you avoid some of the pitfalls others have made!
Episodes
Monday Apr 03, 2023
Monday Apr 03, 2023
During a career in investment banking Neelie Verlinden was more and more thinking "Is this really what I want to do for the rest of my life?" It wasn't so she resigned and started her search for the perfect work/life balance.
The future of work is constantly evolving, and there is no one-size-fits-all answer to how it will look like. However, some trends are becoming increasingly evident. For example, there is a growing emphasis on remote work and flexible work arrangements, as well as a shift towards more meaningful work.
The concept of ikigai, a Japanese way of life that translates to "a reason for being," is becoming more popular as people seek greater meaning and purpose in their lives. The idea is to find a sweet spot where what you're good at, what you enjoy doing, what you can get paid for, and what society needs all intersect. This can lead to a fulfilling career that feels less like work and more like a calling.
The traditional notion of retirement is also being challenged. Instead of retiring, more people are choosing to stay active and engaged in their work and communities, even as they age. This can lead to a more fulfilling and purposeful life, as well as greater financial stability.
Ultimately, the future of work is likely to be more flexible, more meaningful, and more focused on personal fulfillment and purpose. By finding your ikigai and staying engaged throughout your life, you can create a career that is both fulfilling and financially rewarding.