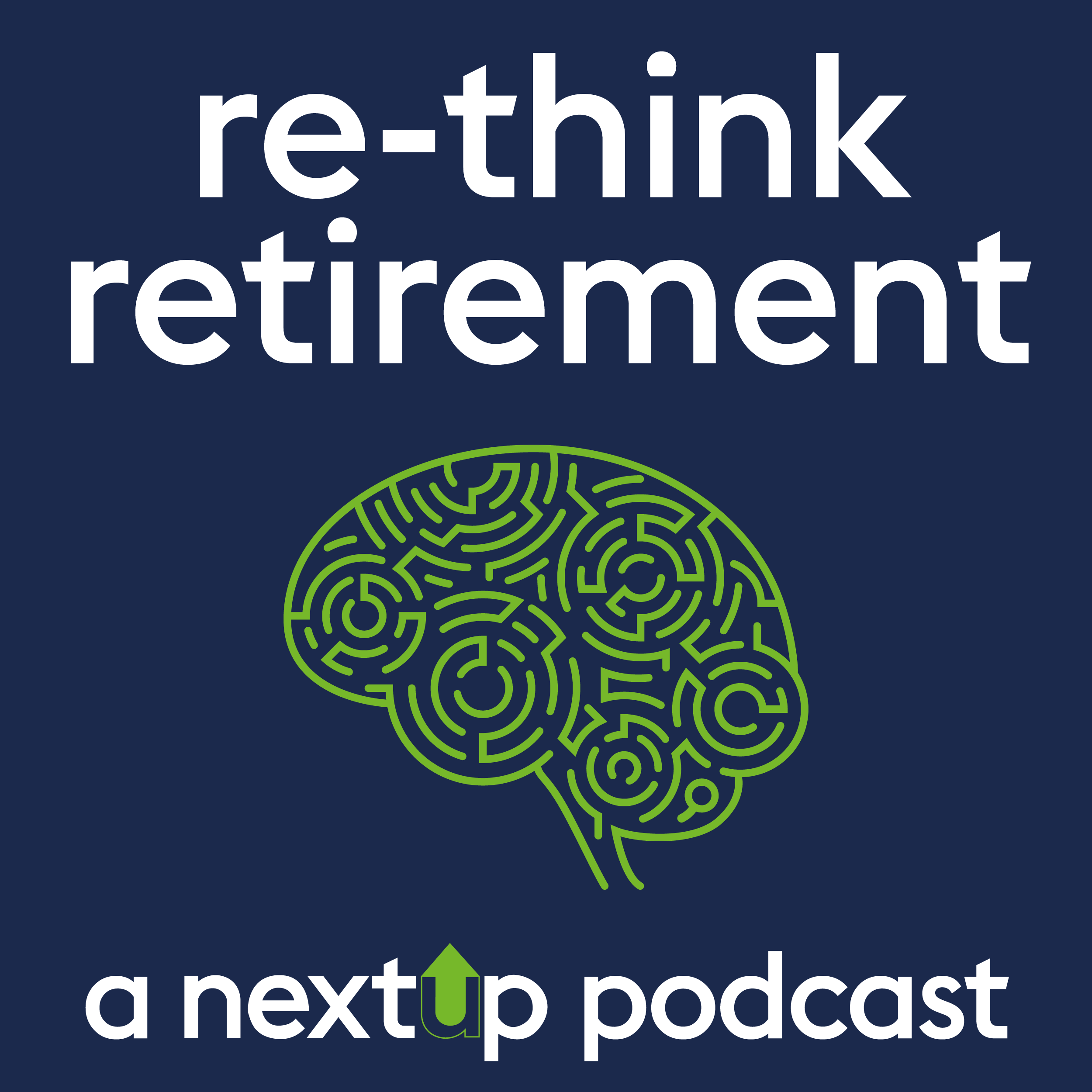 Re-think Retirement is an inspirational podcast for anyone in 'unretirement'. If you are thinking about retiring, recently retired – or wanting to change direction later in your retirement, this is for you. On each podcast a guest shares their insights about this stage of life – honestly talking about some of the challenges but also giving you a vast range of ideas as to what you can do. Maybe taking your business skills to help charities tackle big issues; starting an art gallery; growing flowers for the wholesales market; a Michelin-starred chef starting an upmarket food wagon; mentoring younger generations or starting a business. Some people want to play with their grandchildren, play golf or turn their garden into a haven. This podcast is for those who feel that may not be enough and have an unsettling feeling that they want more after working full time. On Re-think Retirement, you will meet others like you. The hosts are Victoria Tomlinson, chief executive of Next-Up, and Trevor Hatton, Career Counsellor. They take you on a journey with their guests, sharing their own experiences and insights in the process. The Re-think Retirement podcast will help listeners have a positive view of life beyond your current career. You will be inspired by some of the amazing ideas that are possible – and have ideas about how to do them for yourself. And hopefully the tips you hear will help you avoid some of the pitfalls others have made!
Episodes
Tuesday Mar 14, 2023
Tuesday Mar 14, 2023
In this podcast episode, we speak with Matthew Edwards, a former partner at Accenture who found fulfilment in doing volunteer work while still maintaining his full-time job. Matthew shares how his employer supported him in his early forties to start doing projects in the voluntary sector, like working with nurses in Kenya by designing a training app, and how he continued to pursue this passion on the side of his full-time job.
Matthew also discusses the importance of asking within the organization if there are other ways to do work that are outside of the norm, and how employers can inspire their alumni to volunteer. He shares his unique journey of taking a pay cut to work in the corporate social responsibility function within his company for the last three years of his career at Accenture, and how he now helps start-ups and created a walking and cycling path App to help people explore the battlefields of the First World War.
If you're looking for inspiration on how to use your skills and experience to make a positive impact on society and create a fulfilling and meaningful career in the voluntary sector, then this podcast episode is for you. Join us as we explore the journey of Matthew Edwards and learn how you too can find fulfilment in volunteering.